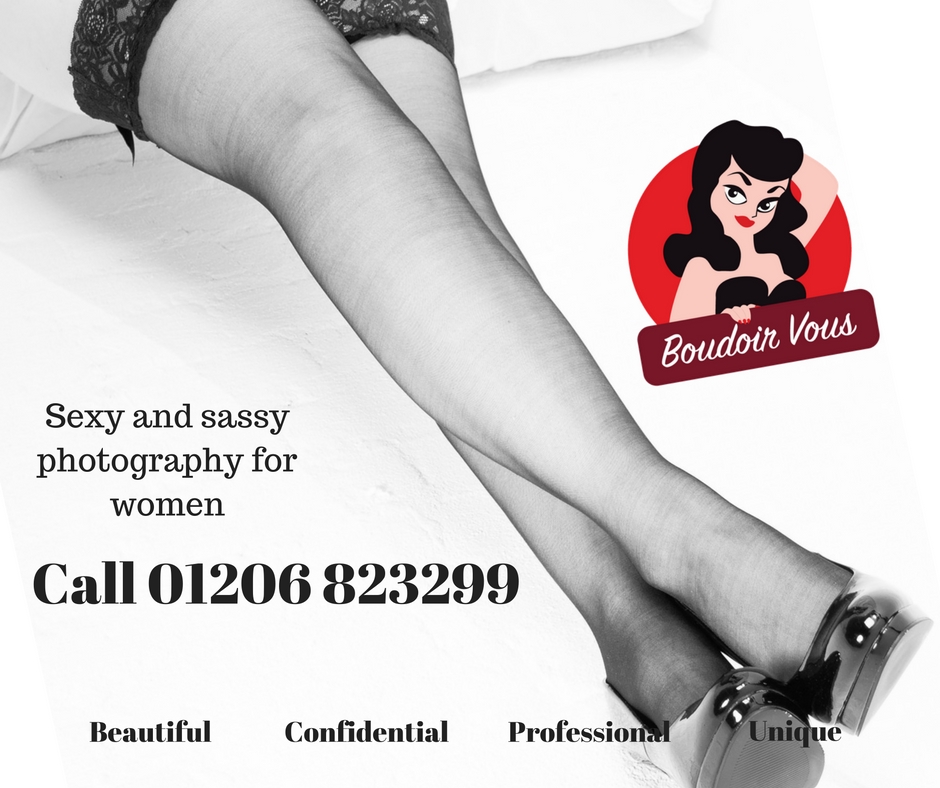 It's something Brides asked me about when I used to do a lot of Wedding Photography. You see many women spend a decent amount on their wedding lingerie and like the idea of creating images to give to their fiance on the day of their wedding as a personal gift.
Since then I have women of all ages, all shapes and sizes come to my studio or I have visited them in a hotel room to take pics. Why does that sound seedy? I don't want people to think it is seedy, I want people to understand Boudoirvous is not about sensationalising or exploiting women it's about liberation, expression and freedom. A lot of my clients say they feel feel a new sense of confidence when they leave the shoot excited to see the final images.
I am female, and I am middle aged with all the lumps and bumps of life, I get it! I get that most of us want images that show us at our best, none of us want our squidgy bits exposed we appreciate careful lighting and some advice with what to wear and how to pose.
Some women like the idea of buying a new outfit having their hair and make-up professionally styled and then having a photo shoot others like to dress in lingerie or some go the 'full monty' as they want to create beautiful fine art style images in black and white.
That's one of the things I love the most about Boudoirvous that is it so personal and unique there is no right or wrong way, everyone brings their own ideas along to the shoot.
Please visit my Boudoirvous site if you would like to find out more.
Gift vouchers are available.